About IFBB Bikini Pro Ness Herrera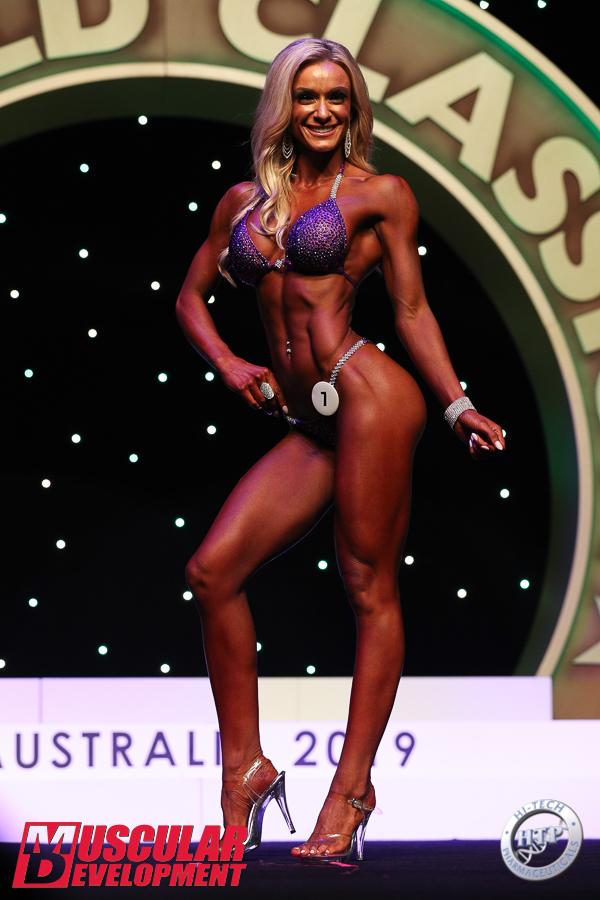 I'm Ness, I'm an personal trainer from Sydney Australia and an IFBB Bikini Pro
From a young age I have always loved sports and being active. Though health and fitness wasn't my priority until I was in my mid 20's and found my passion in the industry.
In early 2015 I was in two minds about what I wanted to do with my life - I was working a 9-5 job that I hated and wasn't passionate about, I felt like people around me know what they wanted to do with their lives and I wasn't moving forward. Same routine, same job, same life. I was bored and fed up! So I sat there and asked myself "what truely makes you happy?"
At the time I was actively participating in fitness events such as obstacle racing, and boot camps. But I was always looking for something more and to challenge myself.
Social media was an eye opener for me when I started discovering female bikini and fitness comptitiors. I loved the way they looked - strong, fit and healthy. I loved the subtle muscularity they held and always dreamed to one day look like them. Later that year I entered my first, and then three more competitions, in which I won in all of my divisions. Then I went onto my first Pro Show in Las Vegas taking away a 3rd place. In late 2016 I then went on to win another Pro show taking out the ICN Bali International.
In 2017 - 2018 I made the change to the IFBB as an amature, looking to challenge myself further in another federation. I was successful in my first show, placing 1st in both novice and open category, and in my second show placing 2nd at the NSW Nationals.
I moved into the IFBB Pro League in 2018, and to be honest it was the best idea I had ever made. I competed in the qualifing event, and then competed at the Arnold Classic Sports Festival, where I won the overall and became the newest IFBB Bikni Pro, and it has changed my life.
"My medals and placing's are not the reason why I compete – its the journey and the process of bringing the best package to the stage!"
Since becoming a personal trainer, I finally feel fullfilled. I feel like I have a purpose in life and that is to help people be a strong and healthy version of themselves. I truly have a passion for exercise and training, and will always instill these same values with my clients, friends and family.
I am so grateful for the amazing opportunities which have presented in the last 5 years, and the people surrounding me, supporting me along the way.
When given the chance, I enjoy sharing my story with people, because I love to help them. Living a healthy and active lifestyle means so much to me, and I hope that I can inspire you to be on the same frequency.
So whether its competing, setting goals or in general challenging your inner ability to do things you wouldn't normally do, you CAN and WILL achieve your goals if you change your way of thinking. It goes to show that if you trust yourself, you will be amazed in what you can do.